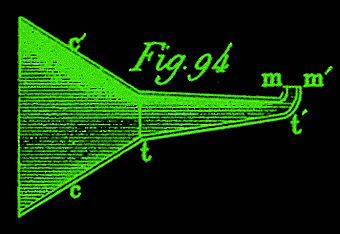 Teppop: Kristoffer Bredahl
Manden Uden Arme: &nbspMikael Mørup
Ulf Johannesson
Teppop feat. Manden uden Arme
Spot 10 festival, Musikhuset in Århus, 5/6-2004
From left to right: Ulf, Kristoffer, Mikael

Jamsession 28 august 2005
Mikaels DIY modular analog synth, Roland og Yamaha analog synths & sequencer, Roland CompuRhythm 8000, Casio MT45, Incantor Green Box and a few other circuit-bended toys, Akai S-612 sampler, effects etc.

AugustJam Remix (8,1MB, 128kbps) **

Jamsession 20 november 2004
Roland System100 w. sequencer; Ritm 2, Korg MS20, Casio MT65, circuit-bended instruments incl. Brake Drum, The Green Box, Ghost Train, Sonic Battle Station, turkish mosque-alarm clock, WalkieTalkie distortion and effectpedals etc. Recorded directly to PC.



Part 1 "Istanbul Neuz" (13,2MB, 128kbps)


Part 2 "A Russian In Istanbul" (11MB, 128kbps)

Live at "Spot 10" festival june 2004
At june the 5th 2004 Teppop and Manden uden Arme played live together for the first time. 40 minuttes of what a critic described as "electronic nuclear war" played on analog synths and circuit bended toys. Noisy? sure! Recorded to DAT from mixer.

Part 1 "Habitat" excerpt 1.mp3 (1MB, 96kbps)


Part 1 "Habitat" excerpt 2.mp3 (0,6MB, 96kbps)


Part 1 "Habitat" excerpt 3.mp3 (0,8MB, 96kbps)


Part 1 "Habitat" (11,5MB, 128kbps)


Part 2 (13,8MB, 128kbps)


Part 3 "Spacerock" (11MB, 128kbps)

Jamsession februar 2004
Roland SH101 & System100 w. sequencer, Casio VL-tone & Rapman processed through Korg MS20, Incantor, Ghost Train and other circuit-bended toys, analog delay and effectpedals. Recorded directly to DAT

FebruarJam1 excerpt 1.mp3 (5,3MB)


FebruarJam1 edit.mp3 (6,3MB) *


FebruarTerrorJam excerpt 1.mp3 (1,4MB)


Jamsession december 2003
Roland System100 w. sequencer, circuitbended Dr. Rhythm, Incantor, BuzzBird, Beat Splitter, Little Mad PC Fun, analog delay. Recorded directly to DAT

DecemberJam1_edit.mp3 (4,7MB) *


DecemberJam2_edit.mp3 (4,5MB) *

* edits sliced and spliced by Kristoffer
** remixed by Ulf